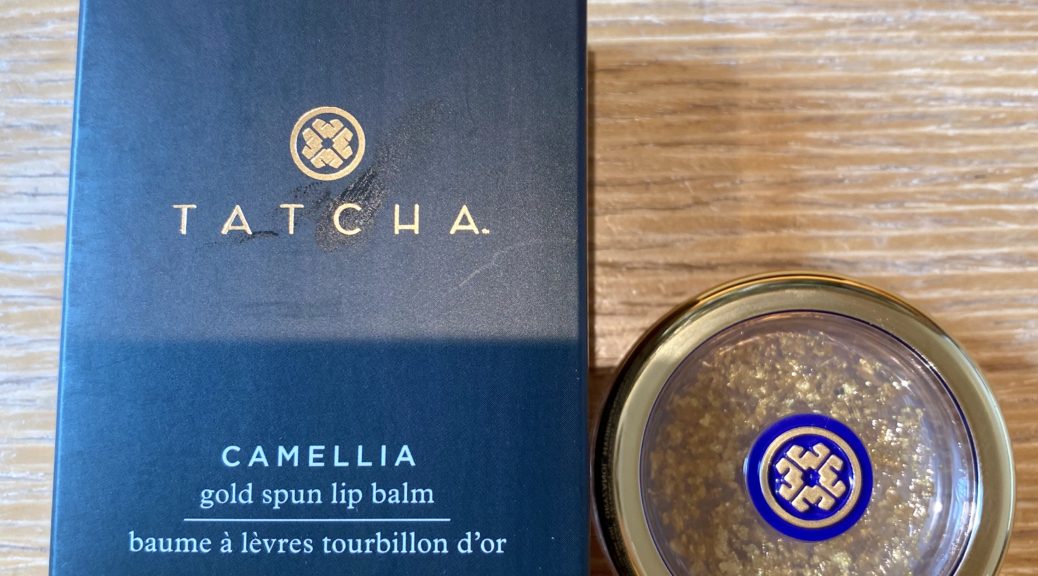 I'm Back and Loving this Lip Balm
I'm Back and Loving this Lip Balm
Yes, it has been a long long time since my last post, but I have a really good excuse.  I've been writing two books and three movie scripts!  I finished all of them.  You can check out the books on Amazon books — Sisterhood in the Workplace (women helping women to succeed) and High Hopes (a romance novel).   I love writing because it really helps me zone out and relax – it's like meditation.  For those of you still trying to find your flow, try writing.
So for my first post back, I want to keep it short and simple.  If you have dry lips, then you must try TATCHA's Camellia Gold Spun Lip Balm.  I bought some last year because my super hip niece, Cairo, told me about it when she was visiting me in Hong Kong.  I absolutely love it.  I think this is even better than the other one I mentioned, Glam Glow, because this one isn't sticky AT ALL.  I use it in the morning and it will last for hours.  I ran out of it earlier this month, and when I went back to buy it again, Swank Department store ran out of it (maybe it was due to Covid).  Not only was TATCHA out, but so was Glam Glow.  ARGH!!!  So for several months, I tried everything  … I mean EVERYTHING … every lip balm that I could get my hands on.  I've tried Estée Lauder, Clarins, Burt's Bee's, Maybelline, Kiel's, Sephora's, Bobbi Brown, Fresh Sugar, Nivea, Dior, etc etc.   You get the idea.  Well, let me tell you that none of them were good.  They were either too sticky or gooey or they just didn't work well.  So, I was miserable because I can't stand it when my lips are chapped and peeling.  Thank goodness for the face masks because of Covid!
BUT … the good news was that I could finally order some online directly from TATCHA.  I just received it.  I ordered three jars (in case they run out).  I'm so excited!!!  Woo hoo!!!  So what is this stuff made out of?  On the website it says,  "an intensely hydrating lip balm rich in Camellia Oil that absorbs quickly, leaving lips soft and touchable with a hint of 23-karat golden shimmer."  The container is beautiful and I love the sparkles from the gold.  You REALLY have to try it.  It is amazing!!
Also, I want to thank my girlfriend, Vanessa, who started asking me about what products I use and then it reminded me about my blog site.  She encouraged me to re-start my blog, so thanks Vanessa!!