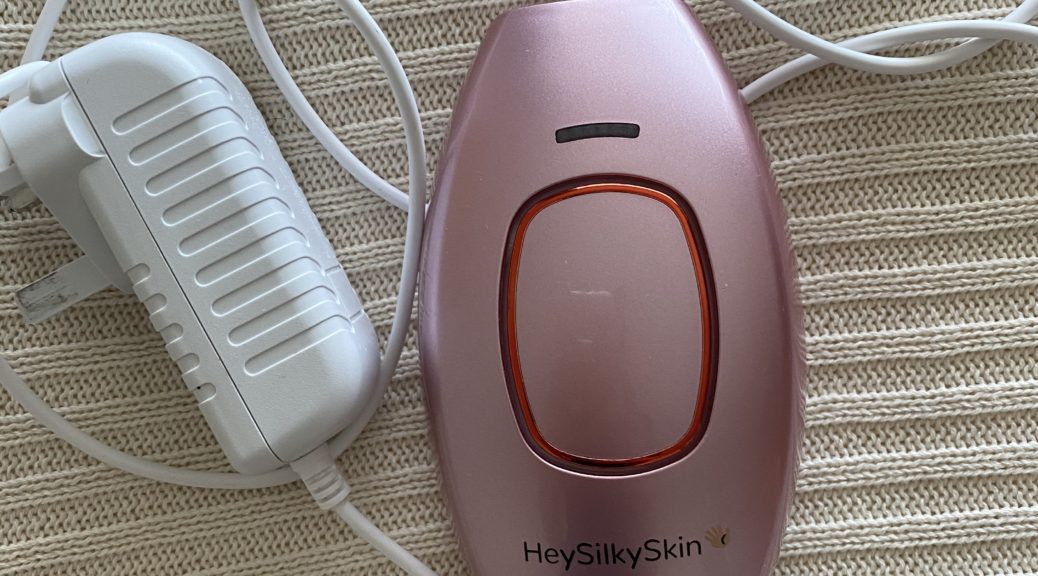 All My Gadgets!
All My Gadgets!
My husband keeps telling me that I have too many beauty product gadgets.  He is right, I do.  But I can't help it.  When I check my Instagram or Facebook (which I don't really use anymore because my kids are telling me that NO ONE uses Facebook – hmmm), there are so many beauty product ads, and they all seem so convincing.  I'm a marketers dream client … !!  Basically, a sucker for anything that sounds good.
I've bought many things from those ads — some sellers never delivered the products (I'm still waiting for Pure Skin Micro Needle Pen, which I ordered in May 2020, but I still haven't received it!) and others delivered, but turned out to be a piece of crap (I will provide more details on each of those in later posts).
Today, I want to post about this Hey Silky Skin gadget that is supposed to remove your unwanted hair permanently.  I've been using it on my legs for months now (at least 20 times), and I see absolutely ZERO (**repeat – nothing, nada, zilch) difference.  I had unwanted hair removed under my armpits years ago and that really hurt (quick, sharp jabs from each laser shot) because the laser is super hot (to kill the hair follicle).  This gadget's highest setting isn't strong enough.  It is hot, but not laser hot, so I don't see how it can work.  It is also super light weight and feels cheap (well, because it is).
I looked online at the reviews, and people have complained that it doesn't work and when they tried asking for a refund, the company just ignored them.  They all said that the 90-day money back guarantee is bogus.  Well, I guess if you want to do it right, then go some place that has a real laser (like a dermatologist or proper beauty clinic).
But, if you see it online and you really want to try it, you can use mine. Don't waste your money buying one,  and like my husband said, I have too many gadgets, so I'm more than happy to get rid of some to make room for some new ones! Lol!